The Solution to Your Logistic Needs
all in one place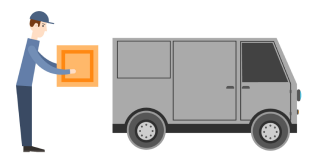 Fulfillment Services
Your ticket to hassle-free logistics and robust growth
You can have the best product line on the market, but if you aren't able to deliver it to your customers on time, every time, it doesn't count for much. Missing packages and late delivery are the stuff that causes customers to run the other way – and your reputation to suffer irreparable harm. That's why we offer a 360-degree solution to order fulfillment services.
From kitting and warehousing to swift, cost-effective shipping, we offer a host of fulfillment services for retailers and e-commerce merchants. Bllix is equally proficient in returns processing and reverse logistics. We don't just try to minimize hassle; our focus is to convert every returned order into a positive experience for your customers. This ensures that your reputation stays intact and that your customers stay happy.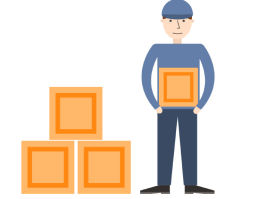 Packaging service
Say goodbye to missed orders and annoyed customers
Having a huge order stream is a good headache to have, but it could get ugly pretty quickly. A couple of orders gone wrong is all it takes to put a dent in your carefully crafted brand image. Through our packaging services, we offer to take it off your plate. Not only do we promise to deliver your orders quickly but we do it with 100% accuracy.
Our goal is to ensure same day packing and shipping for every single order. Order processing and packing are started the moment an order is received, and the order is on its way by the end of the day. A second saved is a dollar made, is the mantra rooted in our approach to packaging and fulfillment.
And, with our robust reporting framework, you're in a position to track the entire process with a couple of clicks.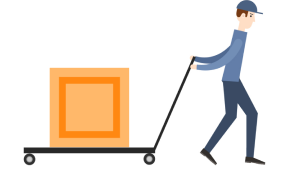 fba prep service
We'll help you make the most of Amazon
If you're serious about growing your e-commerce revenue, we're sure you considered utilizing Amazon's FBA facility.
However, complying with FBA policies could get pretty messy for users both new and old.
We offer a comprehensive suite of FBA Amazon prep services designed to optimize e-commerce operations. Whether it's repackaging a truckload of units or categorizing and barcoding the inventory, we'll minimize the hassle and ensure you meet every single FBA policy.
Amazon policy compliance is not the only benefit that comes along with our Amazon FBA services. We also provide best practices in pick and pack services, cross-docking, consolidation, and deconsolidation, to ensure optimized inventory storage and significant cost savings in shipping charges.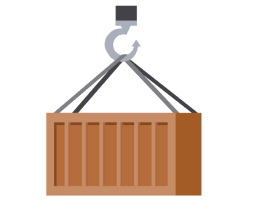 Container service
Large-scale stock management simplified
Rapid e-commerce growth entails managing huge order streams and dizzying inventory levels. While this means you've joined the big leagues,
it also means you're bringing in containers full of stock to keep up with growth and customer demand.
With Bllix as your logistics and fulfillment partner, you'll have access to one of the best container services. Our experience in large scale inventory management means that our team makes sure every time your inventory container comes in, each SKU is safely removed, repackaged, catalogued and promptly made available for order fulfillment.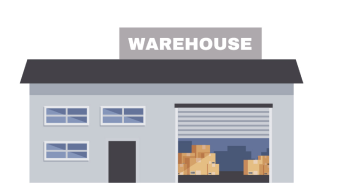 warehouse service
Inventory management was never this easy
Whether you're gearing up for the holiday season, or you're pressed to liquidate your inventory and make room for more, we've structured each detail in our warehouse service protocol to maximize operational efficiency and YOUR revenue.
Our warehousing protocols aren't just meant for cosmetic improvements; we intend to truly transform your stock and inventory management. Based on cutting edge technology, our warehousing protocol allows you to minimizve bottlenecks thus strengthening your revenue stream and boosting profit margins.
With proactive stock management, real-time inventory tracking and easy platform integration, we make sure each and every SKU is stacked, packed and shipped in a manner that exceeds your customers' expectations.